Life Lessons from the Hive
by M. J. Miller
Life Lessons from the Hive takes us safely into the world of the honey bee, a world that is spectacular, magnificent, and direct evidence of an almighty God and His creations.
M. J. Miller interjects the humor of her own personality to explain the life and work of bees as she carries the reader from close understanding of bees to a deeper understanding of life with Jesus.
Her parallels not only inform, but they also inspire the reader to contemplate the spiritual purpose of his or her own life.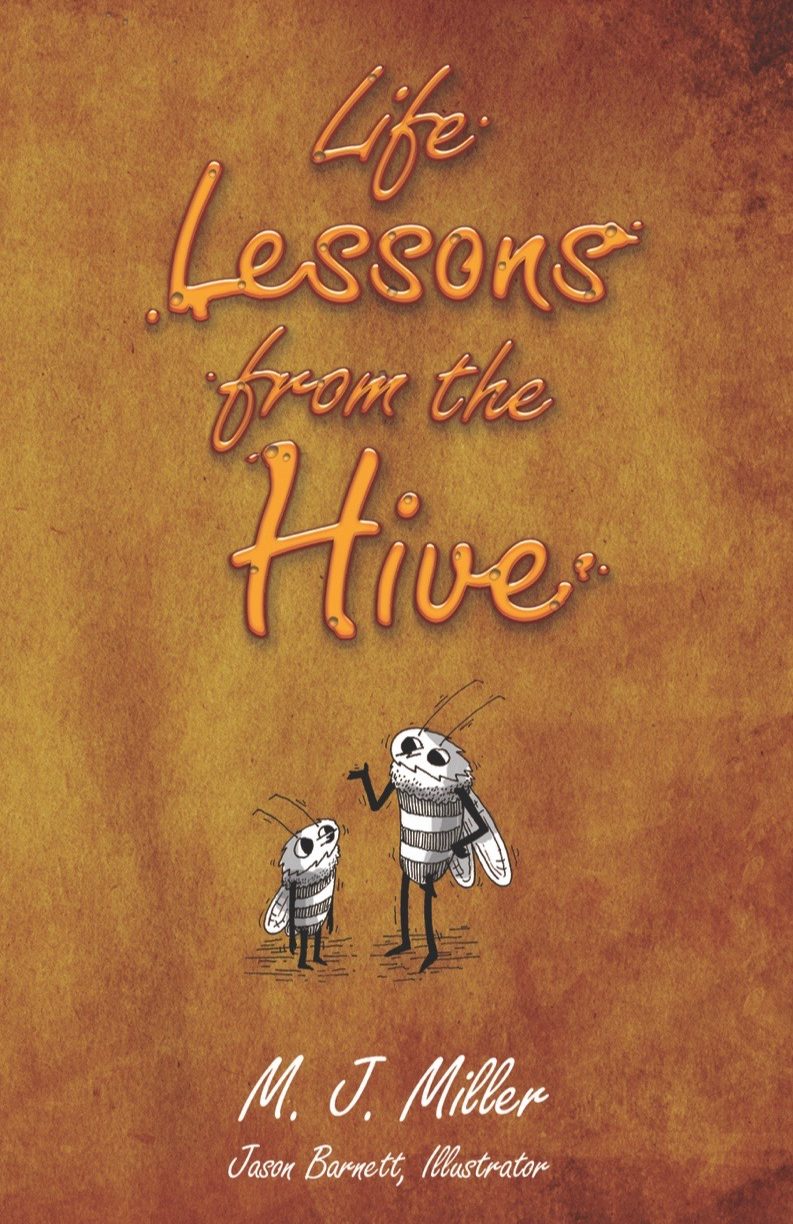 This book has made me think deeper about the love of Christ. With its small chapters and simplistic ideas, it makes even the most unfocused reader never put it down. Highly recommend this book to any reader. Combining the Father with beehives in the coolest and most unique way.
What a joyous book! I could hardly put it down once I started it. Wonderful lessons to live by day by day. A Great book for new believers as well as those of us who have know the LORD for years.
Absolutely loved this book! It was educational, whimsical, spiritual, and enlightening all at once. I've enjoyed learning how bees survive and the comparison to the structure of our lives. This book was a joy to read and it's been a very nice gift to give to others.