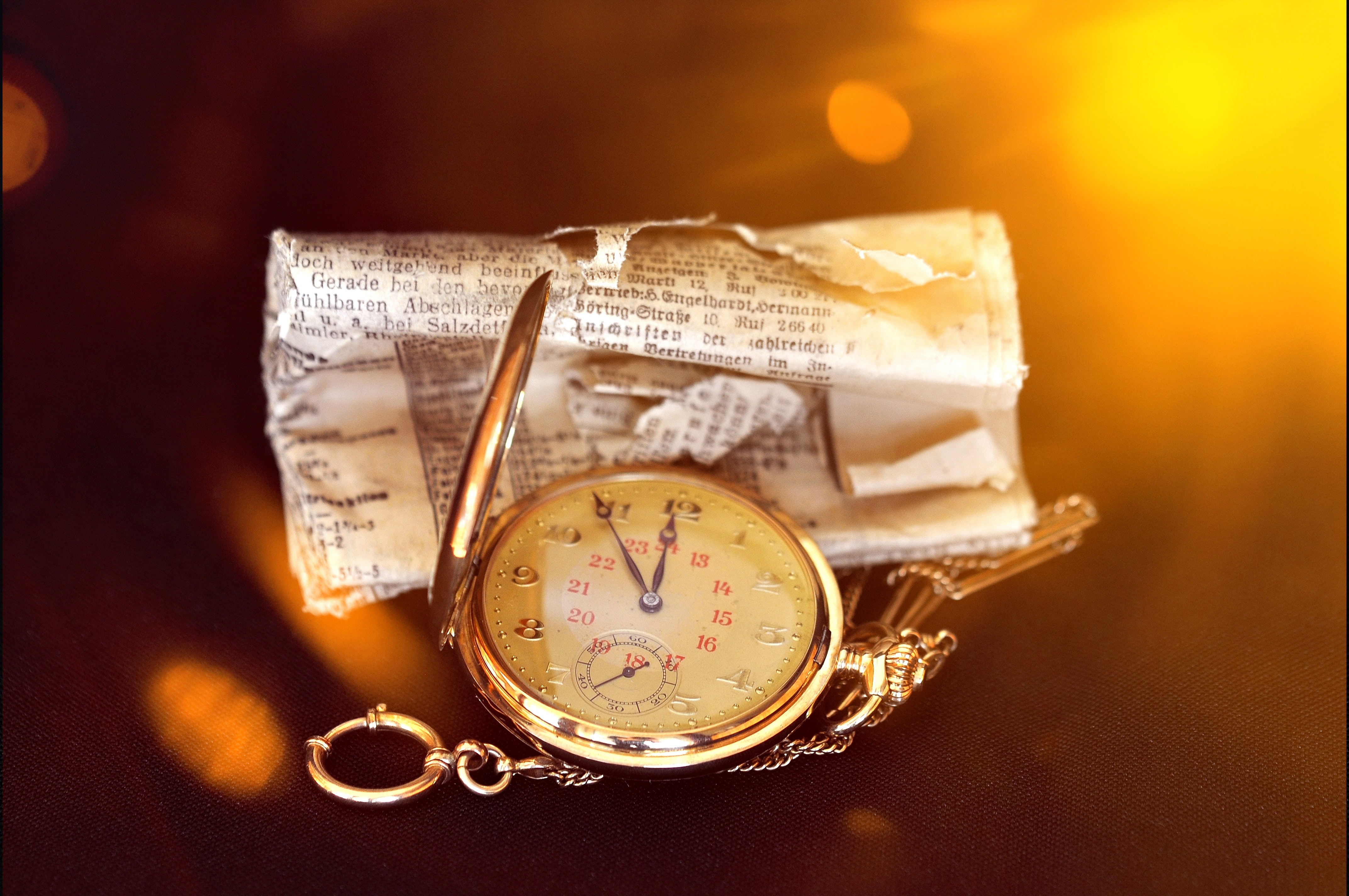 Our days are numbered!
That's what God says. (Job 14:5) So, do we treat each day like it's a gift or do we stumble through each season as if we have an unlimited supply of time? This year is coming to an end and the holiday season is almost upon us. As stores prepare to take an end-of-the-year inventory, maybe it's time we did too. After all, November is right around the corner.
For me, this year has flown by! Suki and I have been traveling a lot, mostly because of my first book, Life Lessons from the Hive. Speaking engagements and conferences sprinkled throughout the calendar have kept us on the move. Now November is almost here which means 2019 isn't far behind. But I still have a "2018 To Do" list that's far from being checked off. 
With 2018 almost over, it's tempting for us to look back on this past year and say, "Well, it's too late now. I didn't do everything I wanted this year, but I'll start fresh next year." The problem is "I'll do it next year" becomes another buzz phrase we use to put off those objectives. I have a whole list of excuses: "It's too hot," "It's too cold," "I'm too tired," "I'm too busy," "It's raining," "It's not raining." "There's a football game on TV."  As you can see, I'm a master at justifying my procrastination. But now I'm running out of year.
November is NaNoWriMo (National Novel Writing Month). It's a nationwide challenge to write a 50,000 word novel in the month of November. The Non-Fiction version is WNFIN (Write Non-Fiction In November). Both "throw downs" are basically a last-minute call-to- arms (or pens) to push us writers to actually write (or finish) that book we've been talking about. The premise is this: Even though it's November, we still have time.
It's easy to let "life" sidetrack us from our goals. We rationalize we'll change our pattern and give it more effort next year, saying, "Next year I'm going to stick to my New Year's resolution!" But simply because we flip a page in the calendar doesn't mean we'll easily flip our old habits into new ones.
So while others are already counting the days till Christmas and letting the clock wind down until January 1, let's pull ourselves up and dust off that list of "I'd really like to …" . We still have time if we're willing to make the effort. After all, 2019 is still two months away.
As for me, I'm taking the WNFIN challenge to finish my next book about my dog, Simon. The working title is Simon Says: Life Lessons from a Rescue Dog. It's another Kingdom lesson book like Life Lessons from the Hive with great illustrations by my friend, Jason Barnett. You might even learn something about dogs as I share heartwarming stories about Simon and draw Kingdom parallels.
Another book under my belt will tick off one big thing on my "To Do" list for 2018. After all, November is right around the corner.
Teach us to number our days, that we may gain a heart of wisdom (Psalm 90:12).