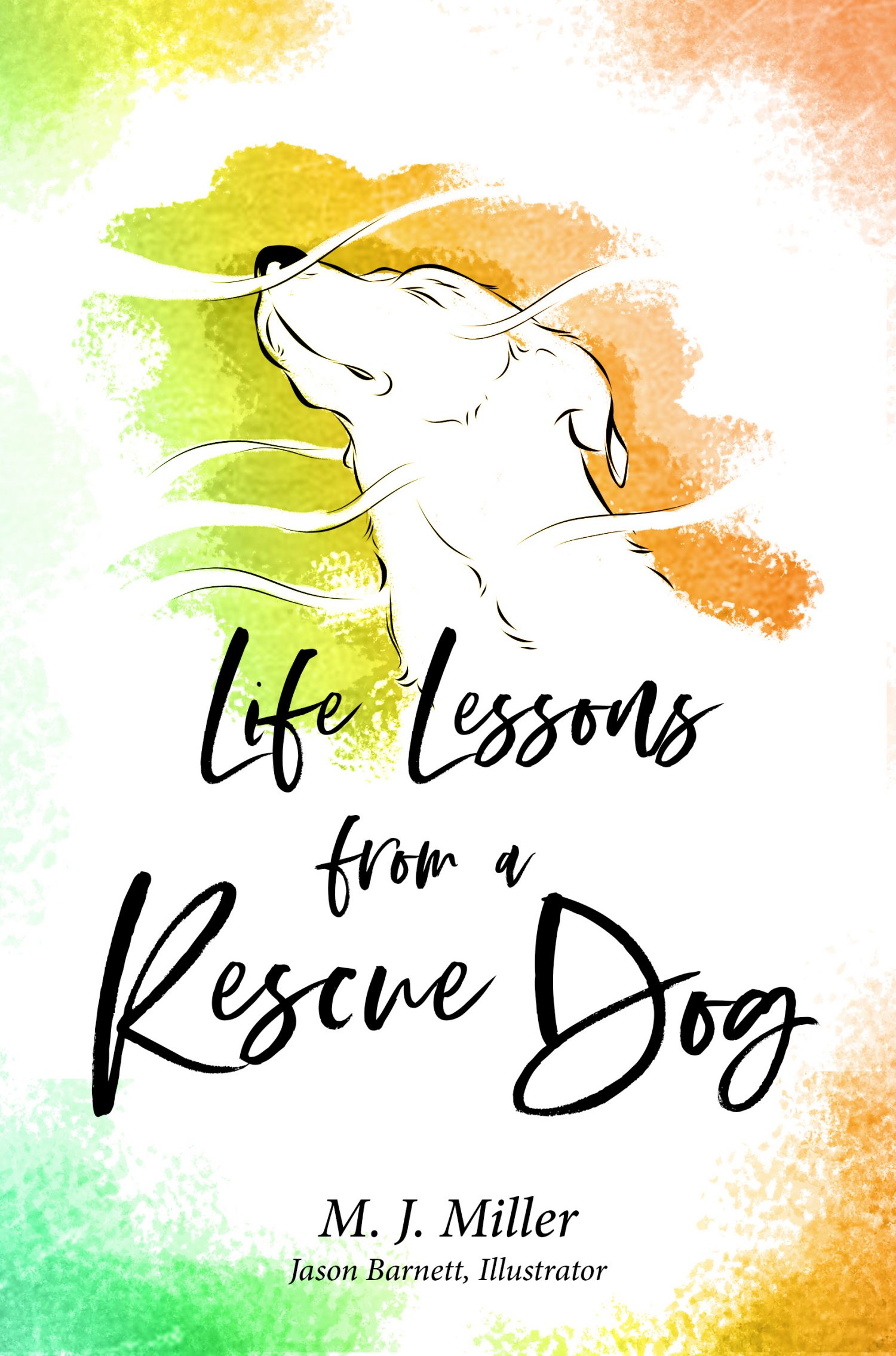 I've been working like crazy to finish my second book, Life Lessons from a Rescue Dog. It's in the final stages of editing and I hope to have it out before Easter. (Wow! There's an idea for a great Easter gift!) So, here's a little sneak preview for all my followers:
And here's a short excerpt:
Coming Home
"The gift which I am sending you is called a dog, and is, in fact, the most precious and valuable possession of mankind."—Theodorus Gaza
"You can't live on a farm without a farm dog," my friend Janie declared as she stood on the front porch surveying the property like a real estate appraiser.
I wouldn't have called our seven-acre spread a "farm." It's more like a farm-ette or a country house with a sizable yard.
My ministry partner, Suki Brannan, and I had recently bid farewell to our lives in overseas work with Youth With A Mission and said, "hello" to a new life in the hills of middle Tennessee. We had purchased a house to continue our ministry and were adapting to country living. In fact, we were still unpacking when Janie, a one-woman pet rescue crusader, stopped by.
Before we knew what had happened, Bailey, a two-year-old blond Labrador-mutt mix, had moved in. With long legs and almond eyes, she was a real beauty by dog standards—and ours. She had been neglected by her previous owners and matchmaker Janie decided we had the perfect home for her. Within days Suki and Bailey bonded like long-lost relatives at a family reunion.
We had settled into a routine with Bailey, when six months later, Janie stopped by the house again with photos of a new homeless pup. "You need another dog to keep Bailey company."
"No, we don't."
"Just take a look," She purred as she shoved a photo into my hands.
A puppy—with his head cocked to the side gazed into the camera as if to say, "Won't you take me home?" 
Janie knew how to set the hook. She immediately personalized him saying, "His name is Simon and he's desperate for a good home." The sub-text was: "Who knows what hardships await this adorable innocent thing if you don't rescue him."
Not again. Janie had already tried to fix us up with two cats before talking us into rescuing Bailey. I was beginning to dread seeing her car come up the drive.
"Why don't you come out to my house tomorrow? You can meet him." Janie smiled like she was flirting with a prom date.
Honestly, I don't know why we went.
Janie was sitting on the tailgate of her truck cuddling the puppy as we drove up. She held his paw in her right hand and "they" waved a welcome. We were doomed.
"This is Simon."