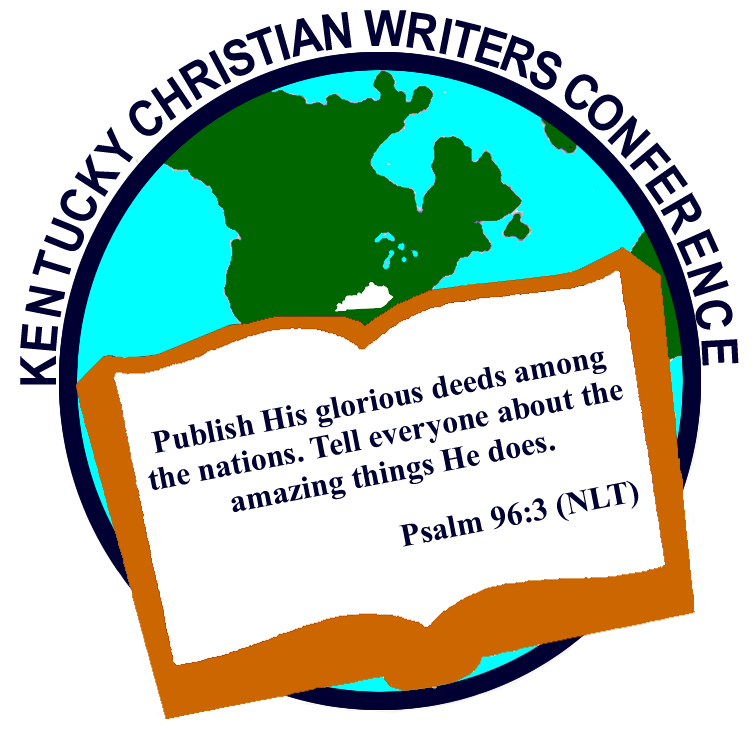 Christian writers, like Christian musicians, have come a long way. We no longer throw a song or book together and expect God to anoint it. As Christian artists competing in a world market, we're learning to develop our skills to offer our very best to Him and to our audiences. It's the struggle Christ-followers face to differentiate between ministry and professionalism. Our work should be among the best in the world, which is a ministry. After all, we have access to the ultimate Creator.
So we never stop studying and learning and developing our skill. Psalm 33:3 says, "Sing to him a new song, play skillfully, and shout for joy." David worked at his craft until he could write songs and play them on a 10-string lyre. That's like a musician graduating from a 4-string ukelele to a 12-string guitar.
As for me, I don't want to offer left-overs to God or to my readers. So I've become a student—again. My subject? Writing. I know I learn best in a classroom with people, so I appreciate writers' groups, workshops, and conferences.
This past Thursday morning, two fellow writers (Joyce and Karen) and I headed for Elizabethtown, Kentucky, for the Kentucky Christian Writers Conference. This two-day conference was a gathering of Christian editors, publishers, agents, authors, writers, and aspiring writers. By attending writing conferences like these I can connect with like-minded writers from the area who are as quirky as I am!
Let me introduce you to these writing professionals.
Editors preview works before publication. Magazines and newspapers employ editors who help shape the final content of the stories. Editors also proof the material for grammatical and contextual errors, preparing it for publication. What makes a good writer? A good editor.
Publishers are the folks or companies that produce books, magazines or newspapers. You may be familiar with some larger publishers like Penguin Random House, HarperCollins or Thomas Nelson Publishing. Most large publishing companies don't work with authors directly. They prefer working with agents.
Agents are the writer's advocates who guide them through the maze of publishing. They represent writers in the business world. They understand the legalize and can help negotiate contracts and promote new writers to publishing houses. We're all familiar with agents who work for actors or athletes. Who knew writers needed agents too?
Writer's conferences draw first-time writers and professionals from every genre (fiction, non-fiction, romance or suspense novels, children's books, devotional writings, and many other specialties). Some writers have over 50 novels under their belts while others only have an idea for a book.
Most conferences offer workshops on a wide variety of topics covering all aspects of the industry. This conference offered over twenty classes on subjects like How to Create an Audio Book, How to Promote your Book through Amazon, Writing Devotionals, Building a Newsletter List, Self-publishing vs Traditional Publishing and Plotting Characters in Fiction Writing.
There is so much good information in the classes it's hard to take it all in. I fill notebooks with notes and new ideas, hoping to decipher and apply them when I get home. Of course, I have to prioritize each new element to my writing and test it out to see if it works for me. After all, you can't do it all.
One of the biggest advantages of going to a conference is the opportunity to meet agents and publishers face-to-face. They can evaluate your work and make helpful suggestions. They might even ask you to send them a book proposal—which is the first step in getting your book published through a traditional publisher.
I'm trying to decide whether or not to shift from self-publishing to traditional publishing so I brought both my books, Life Lessons from the Hive and Live Lessons from a Rescue Dog as well as a couple of proposals for new Life Lessons books. Talking with agents and publishers helps me process the pros and cons of each option. Now I'm waiting for God's direction, moving forward one book at a time.
Attending this writer's conference reminded me of two things. First, I'm not the only one out there who struggles to put words on paper, and I still have a lot to learn about this industry.